1. T-Money(
티머니
)
Get a T-Money card at a subway station, the card costs 2500 won and you can recharge it at any subway station or mart. You can even buy drink or stuff at a mart with your T-Money. Besides, you'll get a little discount if you use T-Money to swipe for the subway ticket instead of using cash to buy the subway ticket.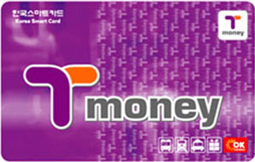 2. Keep a subway map, always (
지하철
)
Get a Seoul subway map, and study it before you start your journey. Study as in plan your journey on which route/subway line you're taking and which exit(나가는 곳) you'll be going out from.
Example: Subway Line 5(
5호선)
, go out at Exit #2 of Ganghwamun Station(
광화문역
). Walk 400 meters.
Each subway station could have several exits that would lead you to different places. For an example, in Myeong Dong station(명동역), if you get out of exit 1 or exit 2, you would be at the opposite side of the road.
Image credit:ddanzi.com
You could also download Jihachul(지하철), smart phone apps for Korean subway station(available on both iPhone and Andriod).
Some of the subway station have interchanges, which is abit confusing. You don't have to totally exit the subway station to go to another subway line, it's built within the subway, there will be sign board showing 'Transfer to Line 2'(갈아타는 곳) . just follow the signboards and arrows, and you'll reach the 'Line 2' subway station.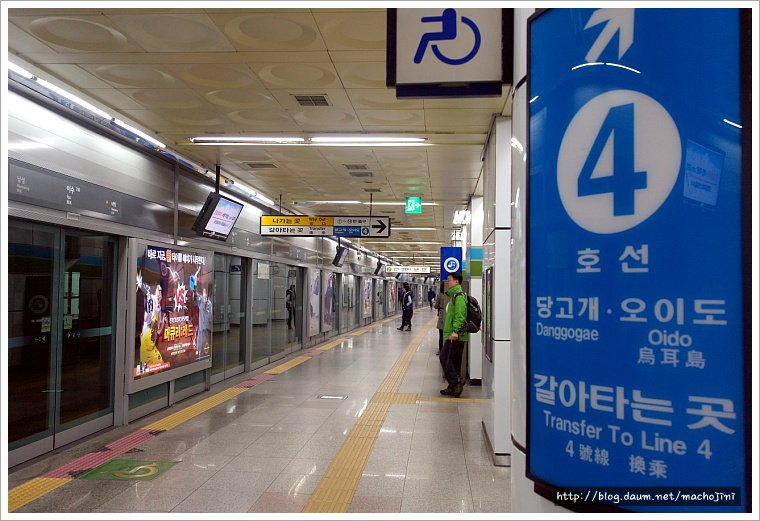 Read more here:
Seoulistic
Get the huge Seoul Subway Map:
Here
3. Learn some simple Korean language
For an example:
Where is the toilet?
화장실이 어디에요?(hwajangsil-i eodieyo)
How do I get to ______ .
_______
에 어떻게 가면 되나요? (_____e eotteohge gamyeon doenayo?)
Please give me this.
이거 주세요(igeo juseyo)
How much is this?
이거 얼마에요?(igeo eolma-eyo?)
Thank you
감사합니다(gamsahabnida)
4. Don't hesitate to ask for directions
Koreans are very friendly, and willing to help. From my personal experience, me and my friends got lost in Namsan-dong(남산동), around 11pm. There was this ajusshi riding bike, and he walked us back to our guesthouse.
In some tourist spots, there are voluntary students(I'm not sure whether they get paid or not) who can speak English, Japanese or Mandarin helping out with directions and maps.
Image credit: kampungboycitygal.com


5. Most of the signboards have English too
.
The road signs in South Korea is written in both Korean and English. So you don't have to worry about not able to read Korean language.
Image credit: Wikipedia
Image credit: tylophile.com
6. Prepare to walk alot
.
Do not wear heels, or uncomfortable shoes as there are stairs and slopes everywhere. It requires alot of walking too, from one place to another. Once you get out of the subway station, all you see is stairs, you're not going to climb up the stairs with your heels right? Reminder: Taxis do not fetch customers if the distance is very short.
Image credit: happydalkis.blogspot.com
Have you been to Seoul? Share your experiences with us.